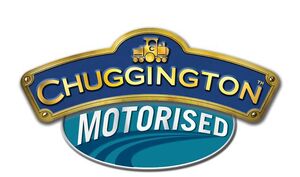 Chuggington Motorised
is a brand of Chuggington merchandise, The chuggers are battery operated. They use the same moulds and track system as the Chuggington Interactive Railway. The chuggers have horn buttons. However, they don't talk and also, they cannot interact because they're lacking the SmartTalk Technology.
The Range is available in Russia, Singapore, Japan, Israel, and other countries which do not sell the Interactive line.
Chuggers
Rolling Stock
Destinations
Trainee Roundhouse
Repair Shed
Chug Wash
Track Packs
Straight and Curved Track Pack
Straight,Curved and Crossing Track Pack
Sets
Fuel up Brewster Set
Wilson and Vee Figure 8 Set
Trivia
Like her Interactive variant, Koko shares the same horn sound as Irving.
Gallery
Videos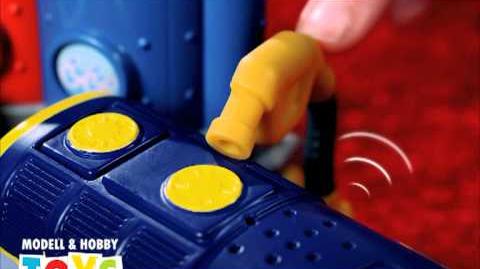 Ad blocker interference detected!
Wikia is a free-to-use site that makes money from advertising. We have a modified experience for viewers using ad blockers

Wikia is not accessible if you've made further modifications. Remove the custom ad blocker rule(s) and the page will load as expected.