Home
Talk

20
274pages on
this wiki
Welcome to the Chuggington Wikia!

Chuggington is a british CGI series which originally aired on BBC UK since 2008 and Treehouse TV Canada since 2009. It airs in 150 different countries since its British debut. Our Wikia has over 274 articles about Chuggington and Chuggington related subjects. This includes the Chuggers, Episodes, Merchandise and DVD releases.
If you plan to join, one very helpful page is the rules of the Chuggington Wiki. Here you can look at what you should and shouldn't do here. If you stick to these rules, you won't get banned and you will get a long fine with our community.
"This page is impressive -- I've never seen it before. From myself and all of the crew at Chuggington HQ, we really appreciate your support as fan. Please stay in touch!" - Dana from Chuggington HQ'
Monthly Poll

This month's poll asks you who your favourite characters are from three different categories. Remember to vote in all three polls for a better conclusion.

 

Which group of Chuggers would you join?

 

 

Do you think that Season 4 focused on the advanced training too much?

 

 

Have you enjoyed Season 4 so far?

 



Featured Article

Stunt Brewster is the 17th episode of Season 2.

Action Chugger were teaching Brewster and Koko a trick. They had to push a wagon down one line, then run down another and then catch the wagon behind them. Vee then alerted Action Chugger that the Film Crew needed him on set, so he flew away. After some practice, Koko could do the trick very well. Brewster, however still couldn't do it. Later Koko and Brewster went to the film set. Koko went to show Action Chugger her trick. She pushed her wagon down a track and headed down the other track. Brewster realised that the track ahead was a paper decal. He sprinted after Koko, and saved her whilst the wagon crashed into the paper decal. Action Chugger thought that was fantastic. With permission from Brewster, they used it on Action Chugger's film. To find out more, click here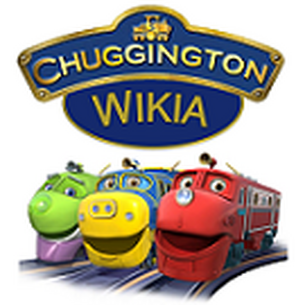 April 14 2014 00:00:00 UTC until the Chug Patrol: Ready to the Rescue DVD is released in the UK.

Watch Chuggington
Users from the UK...
Users from Canada...
Users from the United States...
Users from Australia...
All Users...