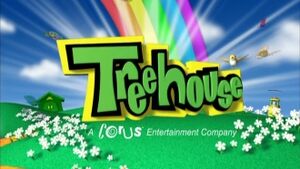 Treehouse TV is the current broadcaster of Chuggington in Canada. It was launched on 17th October 1997. It airs the British dub. Chuggington has been running on Treehouse TV since 14th Febraury 2009. As of 2013, Treehouse no longer owns the broadcasting rights to Chuggington in Canada.
External Links
Ad blocker interference detected!
Wikia is a free-to-use site that makes money from advertising. We have a modified experience for viewers using ad blockers

Wikia is not accessible if you've made further modifications. Remove the custom ad blocker rule(s) and the page will load as expected.